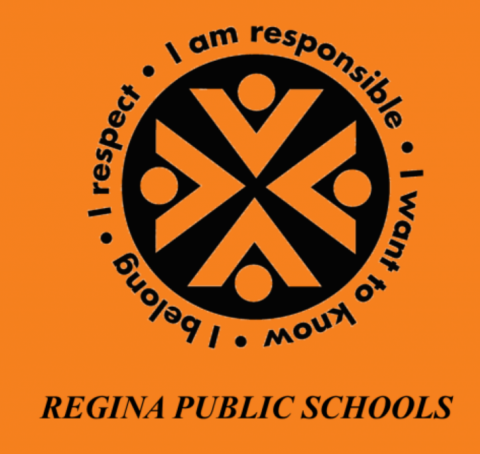 May 31, 2021 -- This past weekend, we learned the tragic news that new forensic technology had located the remains of 215 children on the grounds of the Kamloops, British Columbia, Indian Residential School. We have lowered all flags across the Division to show our respect.
On behalf of Regina Public Schools, Trustees of the Regina Board of Education,  its employees, students and families we offer our deepest condolences to the B.C. Nation of Tk'emlúps te Secwe'pemc (Kamloops Indian Band), to Chief Rosanne Casimir, and to all Indigenous families who have felt personal and family loss and continued intergenerational trauma.
The unnecessary death of even one child is unacceptable. Residential and industrial schools have left a painful legacy for all Canadians and one that needs to be identified and never forgotten. Although distant from Kamloops, Regina has its own painful legacy and death of children at the Regina Indian Industrial School.
Regina Public Schools welcomes the bringing to light of the wrongs of the past and is working with our Elders, students, employees and school families to identify racism, oppression and injustices of the past and present.
As a school division, we support and encourage the ongoing work, understanding and fulfilment of the Truth and Reconciliation Commission (TRC) of Canada Calls to Action. In the words of TRC Commissioner Murray Sinclair "education is the key to reconciliation…education got us into this mess, and education will get us out of this mess." We have much work to do to create equitable education. This has begun and it continues with our identification and understanding of our shared history.

Greg Enion, Director of Education.