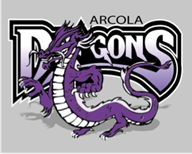 Our School Community Council is holding our Annual General Meeting/Elections on Monday, October 22nd at 6:00pm upstairs in Mr. Barnes' room. 
We would love to see you there!
At our AGM we will have four vacancies this year. Arcola Community School serves a boundary that may be found here:
http://www.rbe.sk.ca/our-schools/attendance-boundaries
The Arcola Community School's SCC meets approximately once a month to assist our students and staff to improve students' learning, to support children's well-being and to provide feedback to the staff on the needs and wishes of the community. If you have children, please note that free childcare is provided during every meeting. All family members are welcome to attend! Our SCC is looking for all kinds of supporters: You may choose to run for a council position or you may prefer to simply participate in an occasional meeting or assist with big events. We have an exciting group of SCC members this year and, just like Arcola's student population, we are growing! We welcome you to become involved as a new member!
If you are like we were at first, you may be asking, what does the SCC do?
School Community Councils are an important partnership between teachers, families and community members. SCCs are comprised of elected and appointed parents and community members, as well as staff members who work together to support learning at our school. 
The SCC at Arcola Community School:
Provides advice and support to the Board of Education, our school staff and other community organizations about the needs of our school community

We help to support school fundraising initiatives and help to determine how money can best be spent to support and advance our school's learning agenda and the well-being of our students

Last year, our SCC helped support the purchase of online reading programs and playground enhancements

.
All newcomers are welcome!