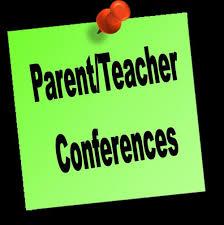 Conferences are on Friday, November 23. There is no school for students on this day.
Kindergarten students have conferences on BOTH Friday, November 23 AND Monday, November 26. Kindergarten students do not have schools on either day. Grades 1-8 and Pre-K do have school on Monday.
Families, you have been given a conference time from your child's teacher. Please contact your child's teacher or the office if you would like to reschedule for another day or time.
We look forward to sharing your child's successes with you, and we are excited to set some goals as a team.