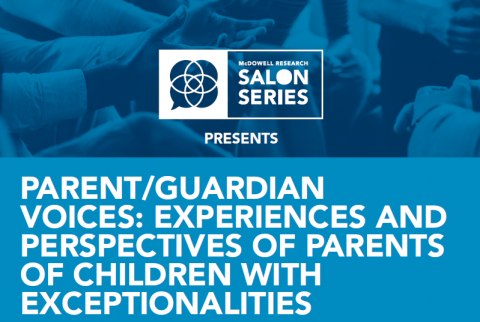 Families, you are invited to a special and FREE presentation!
Wednesday, May 15, 2019
7:00 - 9:00 p.m.
Arcola Community School
McDowell Research Salon Series Presents... Parent/Guardian Voices: Experiences and Perspectives of Parents of Children with Exceptionalities
The roundable conversation will focus on four key areas:
The voices and experiences of parents/guardians/caregivers as they advocate for their children in schools.
The importance of an inclusive school system and what that looks like.
The role of parents as advocates in the education system.
The value of a strength-based approach.
Panelists include:
Krista McMillen, Educator and Lead Researcher (and

Arcola's very own Learning Resource Teacher!

)
Alaina Harrison, Incluson Saskatchewan
Trisha Hastings, Saskatchewan Teachers' Federation
Tracey Kosteniuk, Parent
Jennifer Walter, Parent
Sarah West, Parent