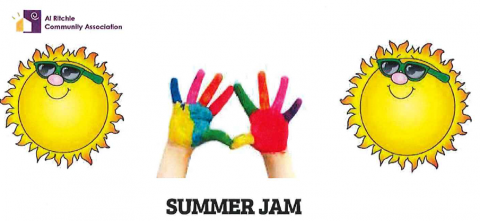 Al Ritchie Community Association is once again hosting its amazing SUMMER JAM summer program!
Are you an Al Ritchie resident between the ages of 6-11 or 14-16 years (Leadership in Training)? Looking for a way to keep active this summer?
If so, then we would love to have you attend our FREE all-day outdoor Summer Jam Program! An exciting summer full of fun with games, activities, and outings has been planned!
WHERE? Crescent Park / Dixon Ice Shack (behind Regina Campus / Cornwall Alternative School)
WHEN? Weekly from July 2nd-August 16th (Monday-Friday)
TIME? Drop off between 8:30-9:00 a.m. and pick up at 3:30 p.m.
* Lunch and snacks provided daily daily!
* Limited supervision over lunch.
* We look forward to having you be a part of our jam-packed summer! :)
How to register?
ONLINE: https://go.teamsnap.com/forms/202891 <-- click here to register!
PAPER REGISTRATION? Pick up and drop off your form at 2250 Lindsay St. (Online registration is preferred.)