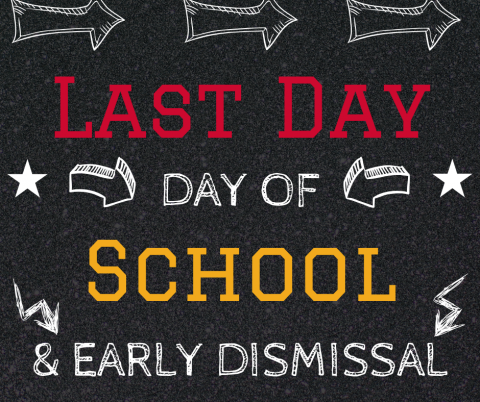 The last day of school for the 2018-2019 school year is THURSDAY, JUNE 27.
We have an early dismissal on this day. Students will go home at 2:30 p.m. Buses will run early to accommodate the early dismissal. 
Students, families and community members: thank you for an incredible school year. Our team is so thankful for all of your support, dedication and engagement. It takes a village, and we belong to the very best. We are so proud of what we've accomplished this year and look forward to an incredible year to come!