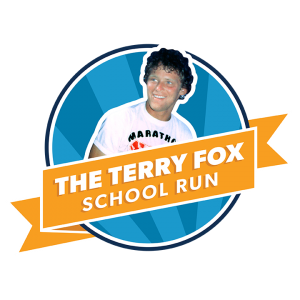 Arcola Community School is proud to have raised over $1000 for the Terry Fox Foundation!
Thank you to our incredible school community for making such a generous feat possible!
---------------------------
On Friday, September 27, 2019, students will be taking part in the annual Terry Fox School Run. Our fundraising goal this year is $800.
 
Our school is proud to play an important role in supporting cancer research.  Through our participation in the Terry Fox School Run, we hope to encourage leadership in our students and create positive agents of change in our wonderful school community.
Toonies for Terry:
All classes have a jar that we are hoping to fill with toonies (or any other amount) for Terry Fox!
 
How to donate:
 
Click this link: http://www.terryfox.ca/ArcolaCommunity to our school's fundraising page. It's fast, easy and donors get a receipt immediately by email.  
 
Alternately, go to terryfox.org and follow the instructions below:
1.    go to terryfox.org
2.    click "Terry Fox School Run"
3.    click "Donate to a Student/School"
4.    Enter the name of your school and follow the prompts to donate