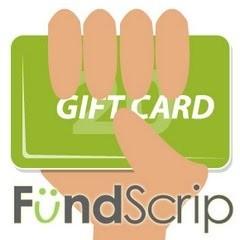 Our School Community Council (SCC) is fundraising for school initiatives and resources! We are working with FundScrip.
Students are bringing home order forms for gift cards today. These cost the same as gift cards that you might purchase in stores for places such as ESSO, RONA, Wendy's and more! The SCC receives money back for each card purchased... anywhere from 2-10%!
Deadline
Order forms must be returned to the school by October 25, 2019.
Cards will be available to take home mid-November. They will be sent home with students.
Payment
Cheques are payable to Arcola Community School SCC
Cash must be sent in a sealed envelope with your child's name and teacher's name on the outside.
QUESTIONS?
Contact arcolaschoolscc@gmail.com!
Contact the office or your child's teacher if you are needing additional forms!