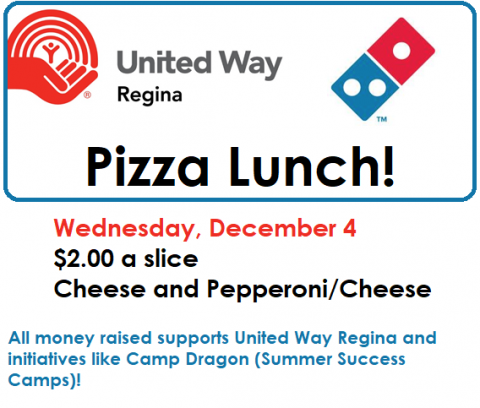 Our second United Way Fundraiser PIZZA LUNCH will be on Wednesday, December 4! We will again be ordering pizza from Domino's. 
Each slice costs $2.00.
Pepperoni/cheese and cheese will be available.
Students are asked to give their money to their teacher first thing in the morning so that we can organize orders. Students are also able to go to Mrs. Toniello's room at noon to purchase.
Slices are first-come, first-serve... you may wish to bring some extra lunch just in case!
All profits made will support United Way initiatives like Camp Dragon! Thank you for your amazing support!