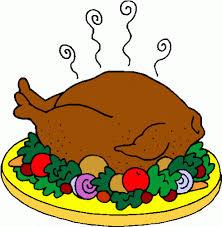 Arcola Community School continues to celebrate the Christmas season with our annual "Turkey Feast" for students and staff.
Grace Lutheran Church (at 1037 Victoria Avenue) is kindly playing host, again, to the Turkey Feast and we have graciously accepted their invitation.
The Turkey Feast is being held over the lunch hour on Friday, December 13th, Kindergarten (KB1 & KB2), Grade 1 to Grade 8 students will be bussed to and from Grace Lutheran Church. Students will leave at different times.
IN ORDER TO COVER TRANSPORTATION, WE ASK THAT EACH CHILD COMES WITH $2.00 TO COVER THIS COST.
This is a day when EVERY STUDENT at Arcola Community School will want to stay for lunch!
Please know that students requiring halal meals will be catered for.