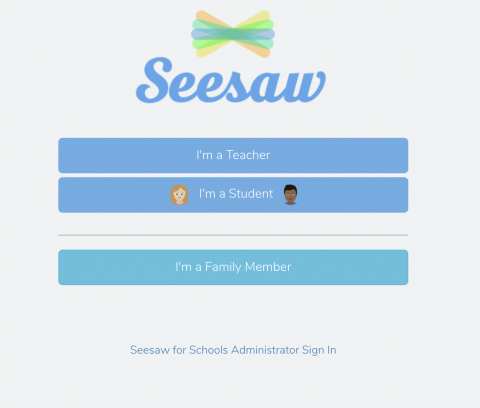 Primary families, your teachers are using Seesaw to communicate and to send fun learning opportunities to your children.
Many of you have downloaded the SEESAW - FAMILY app. This is what grownups use to communicate with teachers.
If you haven't yet, please also download SEESAW - CLASS. This is what your child will use to connect and to complete online assignments!
Click HERE to download a page about home learning.
Please watch the below information if your child is in Pre-K to 3: