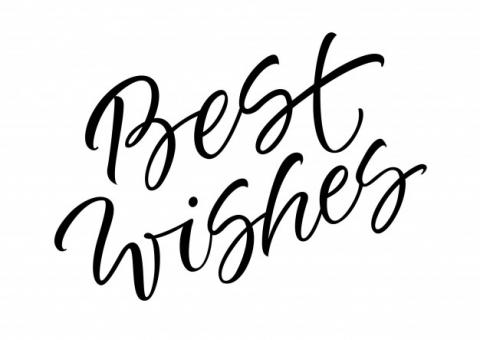 June 9, 2020
Dear Parent/Guardians,
As a very unique school year begins to wind down, there are a few dates and some information that I would like to share with you.
June 16th will be the final day of assessment and grading of student supplemental learning.  Any tasks, assignments and activities after this day will not be assessed, graded or reported.  However, from June 17th – 23rd, teachers will continue to provide supplemental learning for students and families that wish to participate.  If students wish for this option, Arcola staff will continue to communicate with students and offer feedback and support.  
During the period of June 15th – 25th teachers will have end of the year virtual exit conversations.  Your teacher will provide more information about these conversations in the coming days.
June 25th – 26th will see progress reports distributed to families.  You will receive specific information in the next couple of weeks.
It is also a sad time, as we have some good-byes to share with you.  I would like to say farewell to Ms. Lapchuk, Ms. Marcotte, Ms. Maekelburger (maternity leave) Ms. Sharma, Ms. Lucyk, Ms. Deadlock, Mr. Goudreau and myself, Mr. Neuls.  I have enjoyed working with each and every one of you and wish you the best of luck in the future.  Although brief, I have cherished my time at Arcola Community School. It is truly an amazing school, with amazing students and parents. All of you whom are leaving will be sadly missed by the staff and community of Arcola Community School! I'd also like to take a moment and welcome Dean Miezianko, our incoming Principal for Arcola Community School. He is very much looking forward to meeting our students and families, and I know he will be a great addition.
Finally, I would like to say good-bye to our Grade 8 students, many of whom have been at Arcola since Pre-Kindergarten.  I know many of you would prefer not having to leave this great school the way we had to in March, but I know you all have been missed by the staff.  We will still be having a Virtual Farewell for our Grade 8 students on Thursday, June 18th at 6:30 p.m.  I look forward to seeing all your smiling faces on this evening.

I hope you will always look back at your time at Arcola and remember all the wonderful experiences and friendships this school has brought you all.  Each of you are tremendous individuals with greatness in you.  Now it is truly your time to shine!  Best of luck in the future and don't be strangers.

Finally, a huge thank you to all the families at Arcola Community School for all your support over the last few months during these unprecedented times.  On behalf of the entire staff I would like to express how once again, the Arcola Community School community has shown us how amazing you truly are.
Sincerely, 
Seth Neuls 
Joe McGurran