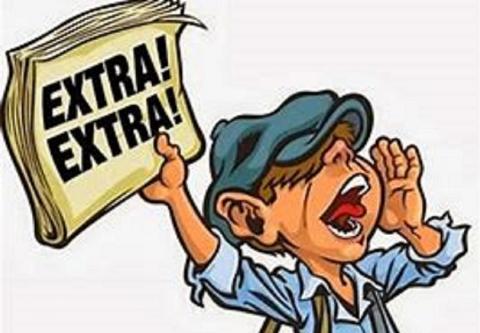 Welcome to the 2020-2021 school year Arcola Community School Families!
Quick links:
Arcola Community School Re-Opening Plan
We are looking forward to seeing students in person again and have been working vigilantly to establish plans for a safe school re-opening. Knowing that every family has a variety of concerns regarding safety, health and normalcy, we are doing our best to balance these while implementing provincial and school division guidelines into Arcola Community School structures and routines.
We have created an information document for families. The hope is that this document will help answer questions that you may have regarding the upcoming school year. The family information document can be found here.
Over the following weeks, continue to check the school website, Twitter feed, and Facebook page for updated information. If you have questions or concerns that have not been addressed here, please send them to our school email, arcola@rbe.sk.ca. Once the school year begins on September 8th, please follow the appropriate channels, directing questions to the child's teacher first, then school administration, if necessary. If there are any changes to your email address, let the office and your child's teacher know so that you do not miss any important information.
---
Safety Plan At-A-Glance
What will never change? Our comittment to student safety and learning!
Mandatory Masks: Masks must be worn by all staff, students in grades 4-8 and visitors. Students in grades K-3 are encouraged to do the same. You may wish to send a backup mask in a sealed container. If students are in their cohort and able to socially distance (outside, for example) they may be able to remove their masks.
Water: All students need a full bottle of water brought to school every day.
Only Students and Staff Permitted in the Building: Student drop-offs and pickups must be done outside. Avoid ins and outs. If needed, visitors must check in at the front office.
Scent-Free Hand Sanitizer Provided: Frequent hand-washing is encouraged.
Disinfected spaces: ALL school spaces will be disinfected daily.
Sanitation: On-the-spot sanitation of frequently-used items such as laptops and ipads.
Staggered Start to the School Year for students in grades 1-8:
Last names start with A-K will attend on Tuesday, September 8 and Thursday, September 10.
Last names start with L-Z will attend on Wednesday, September 9 and Friday, September 11.
All students will attend on Monday, September 14.
Prioritize Outdoor Learning: Physical Education classes will take place outdoors (as weather permits). Outdoor learning on our school ground will be encouraged.
Students with Symptoms: Students with symptoms waiting to be picked up will be isolated.
Individualized School Supplies: Students will not share materials. Please label all supplies, including markers, pencils, etc.
Extra-Curricular: All extra-curricular activities will be cancelled for now.
Exits and Entrances: Specified entrances and exits, staggered lunch transitions and designated line ups will encourage physical distancing. Physical distancing guidelines and signage will be in place.
No drop-offs and deliveries: Please ensure that students have everything they need prior to leaving for school. Do not have food delivered. 
School start and end times: Arcola Community School transitioned to the new school start and end times for the 2019-2020 school year. There will be no changes! Our morning recess and supervision will start at 8:53 and school will begin at 9:08. We encourage all non-bus students to arrive close to 9:08 to avoid crowding. Afternoon recess will begin at 3:22 and we will have supervisors outdoors until 3:37. Parents will not be permitted on the playground during these times to allow for social distancing. Please pick a meeting spot and practice.