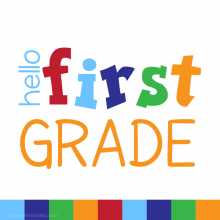 Date: Wednesday, June 5
Time: 4:00 – 5:00 p.m.
Location: Mrs. Empringham's Grade One room
Families, will your child be coming to grade one in the fall? Our Grade One team is getting so excited for the 2019-2020 school year. We can't wait to meet our future students! We'd like to welcome all families to a special get-to-know-you session on Wednesday, June 5th after school.