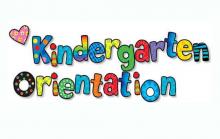 NEW KINDERGARTEN PARENT INFORMATION MEETING 
Arcola Community School will be holding a parent information meeting for new Kindergarten students for the 2019-2020 school year.
Date: Friday, May 17th
Time: 12:00 - 12:45pm (over the noon hour)
This is a informational event for parents, in the gym.
Your child is invited to visit the Kindergarten classroom during this time to partake in songs, crafts and a story time!